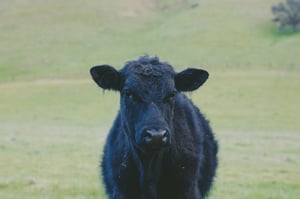 In Australia's high rainfall grazing areas, growers need to maximise efficiencies in beef and sheep production wherever possible. In a replicated pasture trial completed in Goulburn, NSW, Nutrien Ag Solutions agronomist David Noble aimed to capture the benefits of Basis when applied to SSP (single superphosphate). The trial included four different treatments:
Nil fertiliser
100 kg/ha SSP
125 kg/ha SSP
100 kg/ha SSP + Basis
When the final calculations were tabulated, Basis delivered strong results by increasing the availability of nutrients from the applied fertiliser, which, in turn, improved dry matter production and pasture digestibility—both of which are key drivers of livestock production.
By adding Basis to 100 kg SSP, dry matter production was increased by 54 kg/ha compared to untreated 100 kg SSP. Crude protein and metabolisable energy (Fig. 1) feed test results were also higher with the Basis treatment.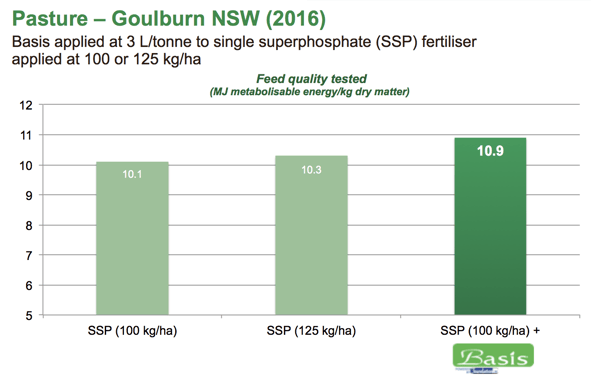 Fig. 1. Basis treatment was associated with the highest improvement in feed quality in this pasture trial.


As David notes, "By increasing dry matter production by 54 kg/ha and metabolisable energy by 0.8% MJ/kg over untreated SSP (100 kg/ha), we can grow an extra 29 kg of beef per hectare (Fig. 2)."
"This equates to an additional $96/ha at current pricing of $3.50/kg live weight," he adds.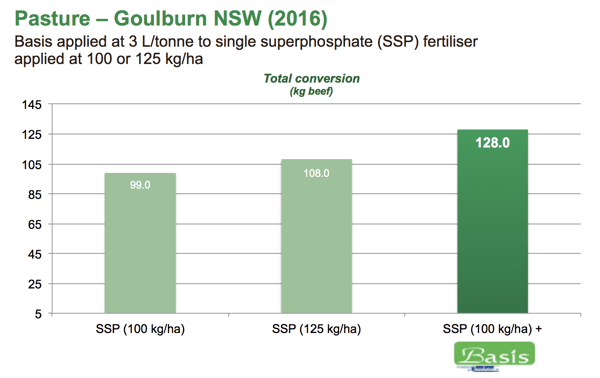 Fig. 2. Basis treatment increased conversion to beef compared to untreated SSP in this pasture trial.
Formulated for direct application onto granular fertilisers, Basis XC helps to improve the availability of applied fertilisers, leading to more efficient nutrient utilisation. It contains a diverse range of beneficial biochemistries that let growers get more out of their applied phosphorus and potassium fertilisers.
You can see more pasture trial results and learn how Basis XC can help you improve feed quality by downloading the Basis XC pasture tech note.
If you are interested in trialing Basis on your single superphosphate or pasture blends, please contact your local Nutrien Ag Solutions branch.