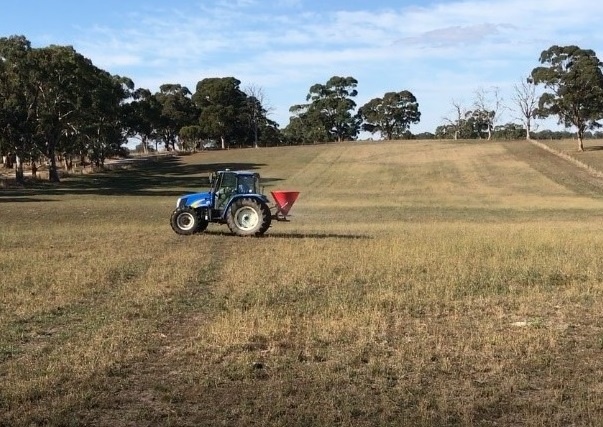 In 2017, several trials were conducted to evaluate Basis XC on pastures fertilised with single superphosphate (SSP) and diammonium phosphate (DAP). The results show a positive impact on dry matter yield when the fertiliser is treated with Basis XC. Two trials are highlighted below.


Basis XC with SSP in Littlehampton, SA
In a pasture trial conducted with input from Landmark Murray Bridge in the Adelaide Hills, South Australia, SSP treated with Basis XC (applied at 2L/tonne onto the fertiliser) was compared to untreated SSP across an existing, one-year old paddock containing four grass species. The treated and untreated fertiliser was applied at a rate of 130kg/ha down the allocated strips at the start of the season.