In this Nutrien Ag Solutions wheat trial, MAP fertiliser was treated with Basis XC to test its ability to influence nutrient availability and uptake from the granular fertiliser application. Basis XC was applied on the MAP fertiliser at 2L/tonne. The treated MAP was then applied in the paddock at the same rate as untreated MAP (30kg/ha).
At harvest, treating MAP with Basis XC led to a wheat yield increase of +108kg/ha compared to untreated fertiliser.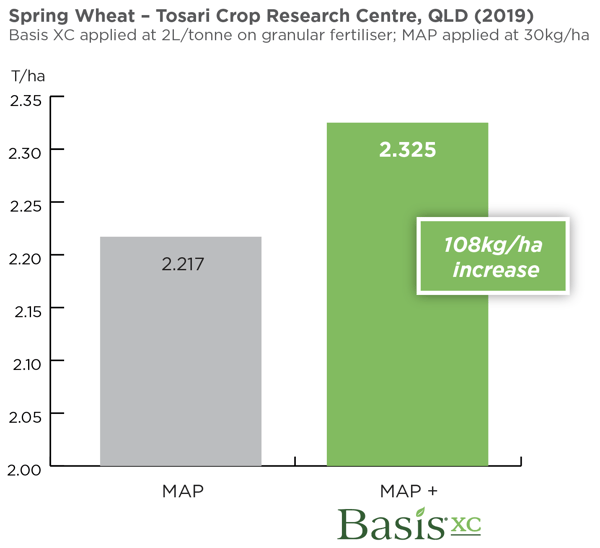 Formulated for direct application onto granular fertilisers,
Basis XC
helps to improve the availability of nutrients in these applied fertilisers, leading to more efficient nutrient utilisation. It contains a diverse range of beneficial biochemistries that let growers get more out of their applied P & K fertilisers.
Learn more about Basis XC technology and how it can improve nutrient availability from granular fertilisers by downloading the Basis XC cropping tech note.