These chickpea plants in Moree, New South Wales are from a block of a grower's paddock that was treated with Foundation LM. The grower reports that he is impressed with the size and health of the nodes and nodules on the plants. Photos were taken in August 2017.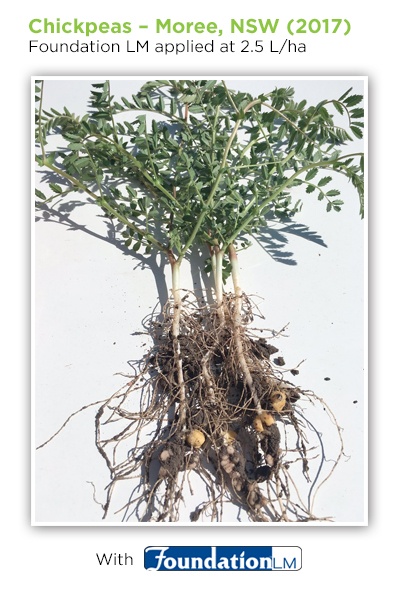 Here's a closer look at the root nodes and nodules: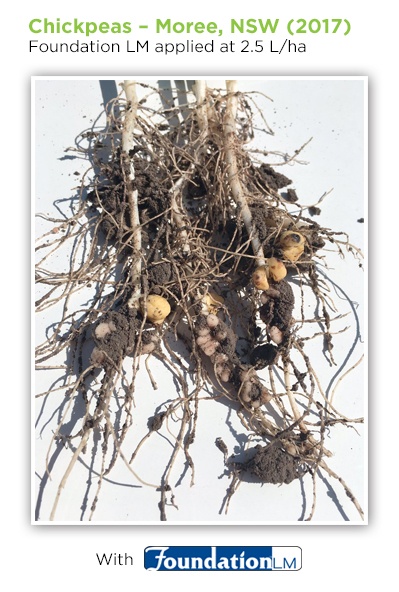 You can learn more about using Foundation LM to enhance pulse crop performance by accessing one of our featured pulse crop studies or watching "Building the Best Foundation for Pulse Crops."