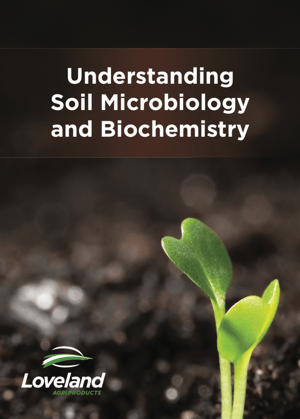 The soil is a living environment, full of organisms that influence plant growth and health. These organisms include visible inhabitants like earthworms, as well as a multitude of invisible, microscopic inhabitants like bacteria and fungi. Plants—through their growing roots—are also part of this living environment. Many of the interactions among these inhabitants occur through biochemical signalling, particularly in the rhizosphere.
Soil microbes and the biochemical compounds they make play a major role in nutrient release and nutrient use efficiency.
These biochemical compounds include:
Enzymes that break down organic matter and transform nitrogen for energy
Proteins that signal changes in microbe response
Chelators that mobilise nutrients
Antibiotics that reduce competition
Compounds that induce plant rooting
Understanding the microbiology and biochemistry of the soil is an important part of understanding how plants grow. Learn more about these topics by reading our booklet, Understanding Soil Microbiology and Biochemistry.