Wheat and lupins have been showing a strong response to Basis XC-treated granular fertiliser in these Cooke Plains, South Australia trials.
In the photos below (taken in mid-August), wheat from the treated side of the paddock shows more vigour and darker colour compared to wheat from the untreated side.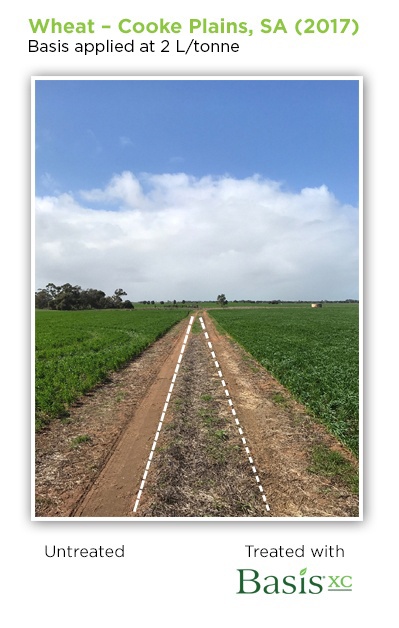 Both sides of the road have been fertilised with 100 kg MAPStar/urea, as well as 41 units of nitrogen. Basis XC was applied to MAPStar at 4 L/tonne prior to spreading on the treated side of the pasture.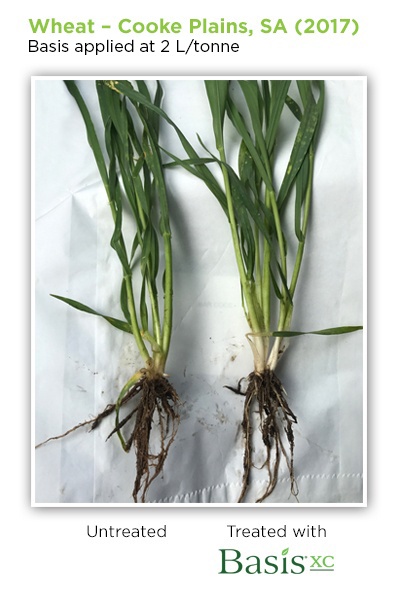 As with wheat, lupins are also performing better with Basis XC, showing significantly more nodules and a denser root system where Basis XC-treated granular fertiliser was applied. The trend for improvement in colour and vigour with Basis XC is also being seen. The lupin paddock has only received 50kg of single superphosphate (SSP), showing that Basis XC demonstrates a great response on P alone.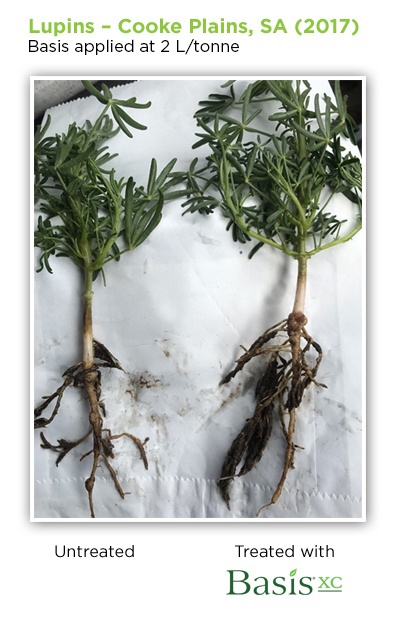 You can learn more about Basis XC by downloading our Basis XC booklet.